Mid Sussex Triathlon Club Annual Awards Dinner
The Mid Sussex Triathlon Club held its annual awards dinner at The Talbot Inn, Cuckfield, in The Hayloft Room on Saturday evening 1st February. The event was most enjoyable; it was well attended and involved a very appetising two course meal as well as extremely convivial company. It also gave members the opportunity to socialise with each other with no lycra in sight!
As the evening progressed, awards were presented for various achievements, including Performance of the Year and Best Newcomer, and also for the Club's Trifest held in August at Ardingly Reservoir.
Annual Awards for 2019
Coaches' award for most Improved Triathlete
Gareth Handley
Best Newcomer
Dan Annison
Special Thanks for Long Service as Club Secretary
David Ricketts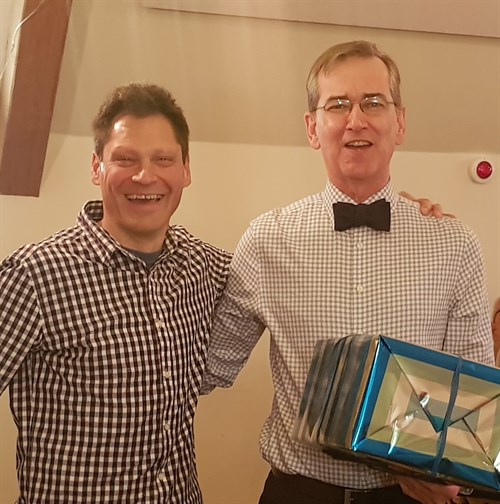 Performance of the year
Barry Davids, for swimming the River Dart 10km with one arm and in a brilliant time: 2.27.58
Spirit of Triathlon
Jo Fleming, for an excellent debut as race director, for all the effort he put in to make sure the club triathlon was a successful event again this year, and for coaching, training, running events, and competing in events.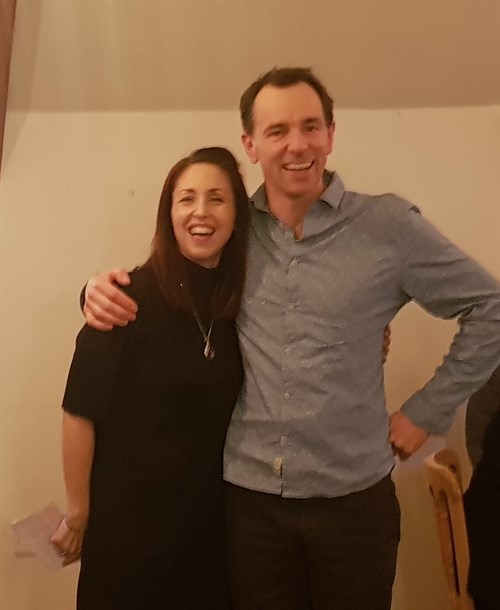 Sportsmanship
Martin Shoesmith, for sacrificing first place in the Tri Fest to stop and correctly position run markers, and still coming in with a credible position.
Unsung hero award
Mike Hook for designing and maintaining the club's website.
Special thanks for long service as Membership Secretary
Emma Jaffe
Endeavour award
Derek 'Del' Hastings for his endless enthusiasm and commitment at 70+ despite some significant injuries. This continues to inspire our members.
August Trifest at Ardingly Reservoir
Trifest Sprint Distance
Women: 1 - Charlotte Craig, 2 - Nadia Berthouze, 3 - Sally Gardiner
Men: 1 - Steve Alden, 2 - Rob Hoodless, 3 - Nick Care
Trifest Olympic Distance
Women: 1 - Mary Campbell, 2 - Jennie Brown, 3 - Hannah Droscher
Men: 1 - Phil Couch, 2 - Luc Berthouze, 3 - Dan Annison
Trifest Middle Distance
Women: 1 - Sharona Harrington, 2 - Deborah Keighley
Men: 1 - Matthew Chipping, 2 - Heath Jansen, 3 - Mike Jaffe