Saturday 18th September
Swim Serpentine 2 mile swim
Five members went up to Hyde Park on a lovely sunny morning to take part in this event in the Serpentine Lake. The event is very popular and is run in waves which start between 0815 and 1620. Steve McMenamin completed the 2 miles in just under an hour in 59.23, saying that he had to weave through lots of swimmers and then encountered the earlier wave. Steve was followed closely by Caroline Ray in 1.00.07 and Carl Clarke in 1.04.00. Kay McMenamin finished in 1.14.33 and Sally Gardner in 1.23.45. Sally was delighted with her time as she could hardly swim a 25m length in the pool 9 months ago.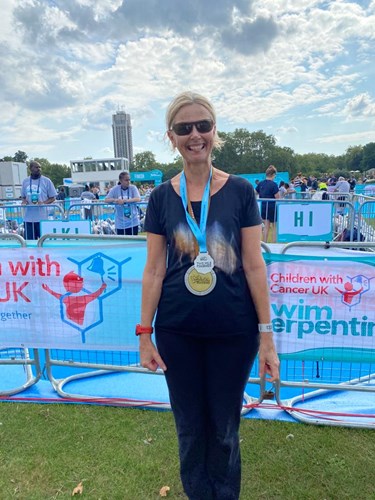 Chiltern Wonderland Ultra Run
Doug Mac Taggart, the club's Ultra Marathon enthusiast, tackled this tough 50 mile scenic run which involves 5500ft of climb, in warm temperatures. Doug was pleased to  finish in 12.13.56.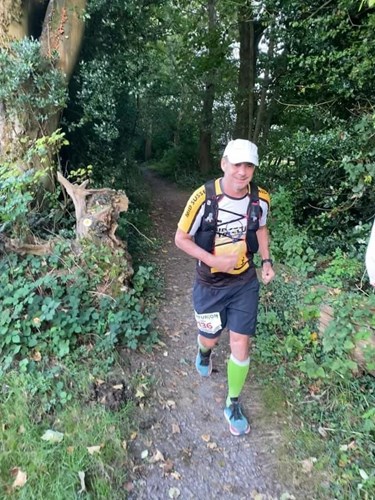 Sunday 19th September
National Aquathlon Championships
On arrival at the Worthing Sailing Club venue Adam Bryant commented that there were some very fast looking people at the start. Despite this Adam relished competing with ITU athletes, completing a tactical roll at the buoy, which he was proud of,  finishing the 750m swim in 17.23 and the 5km run in 21.15, and placing 12th out of 13 in the 45-49 age group.
Run Reigate 10k
Zoe Deeley was very pleased to complete her 10k run in a net time of 1.11.00, placing 64th in her FV50 age group.