A broken hip and torn knee cartilage from a cycling accident in September 2019 prevented Jim Graham doing two important things the following month. He could neither run for the England Age Group Marathon Team nor compete at the 2019 Ironman Triathlon World Championship in Hawaii.
He had completed 99 marathon finishes in 10 years with 7 finishes under 3 hours and his fastest time of 2:51 at Brighton Marathon at age 52. A burst appendix 6 weeks before the 2018 Ironman World Championship impaired his performance in that particular race but top results during that season meant he was 'The Overall Ironman World Number One' in the age 55-59 category.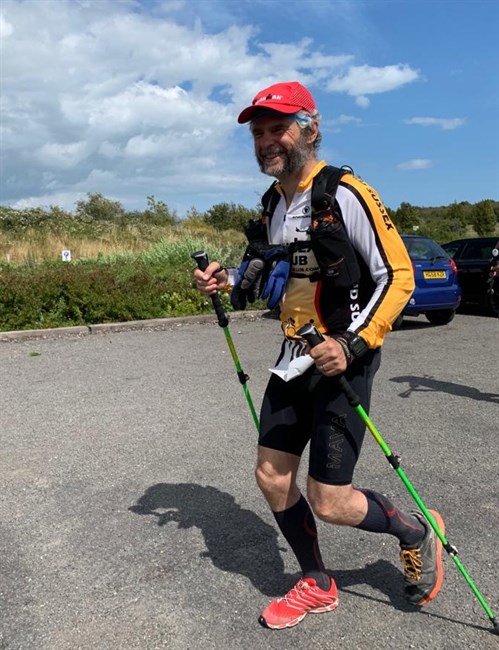 Jim has been recovering during 2020 and most marathon races were canceled due to COVID social distancing rules. Races for up to 30 runners have just been reintroduced and Jim managed an official marathon finish in Kent in a time of 6:26 on 26th July. He is delighted with the 100-Marathon Club Medal and Megamarathoner Shirt but most of all he cherishes the card made by his kids.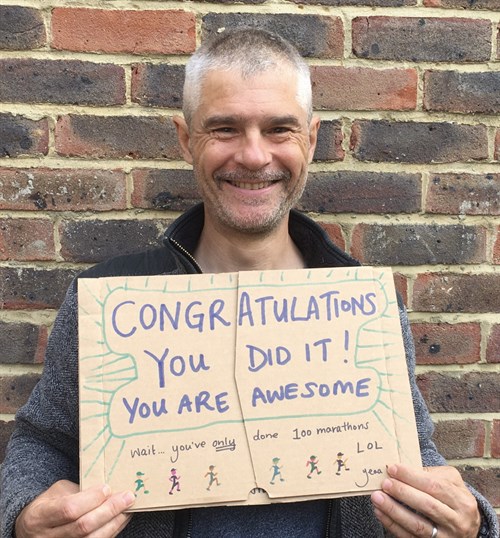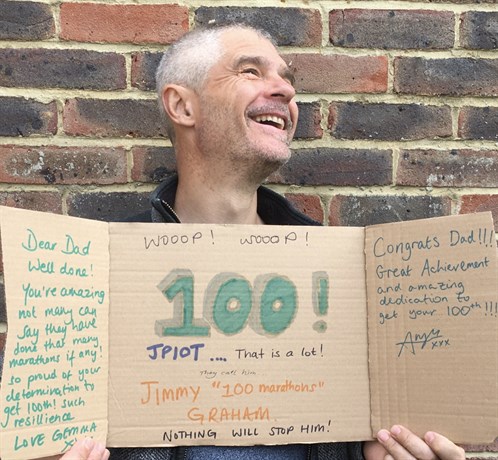 Many thanks to MSTC members Carol, James and Douglas MacTaggart plus Helen Graham for running with Jim to help him get his 100th Marathon finish. Celebrations included a much-needed haircut and shave.
Thank you to Rachel and Traviss of SVN who staged the 'Very British Challenge' Marathon at Betteshanger Country Park in Deal, Kent. A very pleasant undulating trail run of 6 laps around a 4.37 miles course mostly on gravel.