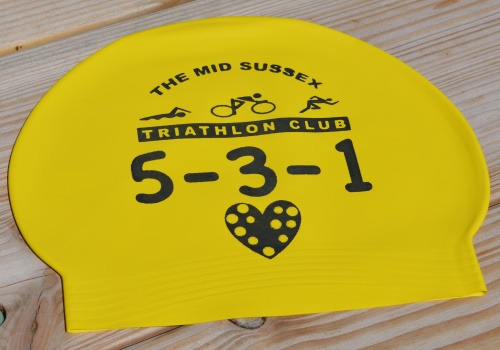 The Mid Sussex Tri Club is holding a special training swim at the Ardingly Reservoir on Date TBC in aid of the Laurens Silver Swimmer Charity.
The charity is a local charity that seeks to provide money for children with life long disability who require aquatic therapy. The charity commemorates the life of a wonderful little girl who loved swimming in her all too short life.
This year's event will be held in conjunction with Hedgehog Tri to try to raise a bit more money for the charity. The club has 60 guaranteed entry places, these are open to members of the Mid Sussex and East Grinstead Triathlon Clubs, although invited guests will be allowed to swim if there are spaces available.
Distances
5 km, Starting at 13:00
3 km, Starting at 15:15
1 km, Starting at 17:00
Volunteers
We really need some volunteers to help us run this event. Without your help the event will simply not be able to take place so please offer a few hours of your time if at all possible. We currently needs volunteers for for:
Canoeists (x5)
Land based spotters (x3)
Feed Marshal (x1)
Swimmer counters (x2)
Registration (x2)
We welcome people who are willing to help out for a specific period rather than for the whole afternoon, even those who are perhaps hoping to do one of the sessions, helping out with one or both of the others or friends or family coming along to help out as well as support. Full briefings will be given to all who help out. Please email Mark Jordan if you can be of any help
Safety
A safety boat, together with a number of canoes will be on the water in and around the swim course, together with land-based spotters/counters. The normal safety rules for swimming at the reservoir apply. These are set out in club's Open water Swimming Policy for Ardingly Reservoir. Please make sure that you have read this policy, together with the risk assessment for the session and the emergency action plan. Note that suitable wetsuits are compulsory. Swim caps will be issued at registration. The water temperature will be measured just prior to the session to ensure that it is within the temperature guidance set by the BTF and the ASA about open water swimming.
All members/participants are encouraged to be members of one of the home triathlon associations and/or to have their own insurance cover.
Entry details
Unfortunately we cannot hold this year's 5-3-1 swim on the 11th August. The high ambient and water temperatures means that it is likely to be outside the permitted wetsuit swim conditions specified by the BTF. We will to look to reschedule the event in September or early October.
This section will be updated when more information is available.
Registration
Registration will adjacent to the activity centre at the following times:
5 km from 11:30-12:30
3 km from 11:30-12:30 and 14:15-14:45
1 km from 11:30-12:30, 14:15-14:45 and 16:00-16:30
Route / Facilities
The manager of the activity centre at the reservoir has very kindly agreed to set up a special course for the session and to ensure that there will be no other water users in this part of the reservoir during the session.
See map for details, all start in same place: 5-3-1 Swim Course Map
5km -swims up to 2nd mark & turns back toward the start on inside through the 2 x markers goes through the startand completes 6 laps.
3km - 4 laps
1km - starts, swims to the first mark, swim on inside back through the 2 marks, back thruogh the start and then completes I lap.
Parking is available at the reservoir. There is a café at the Activity Centre. Toilets and a limited amount of changing facilities are also available at the Activity Centre.
We have a tremendous facility here, in a superb setting, so please be respectful of the venue, the staff who work there, the surrounding area and residents.