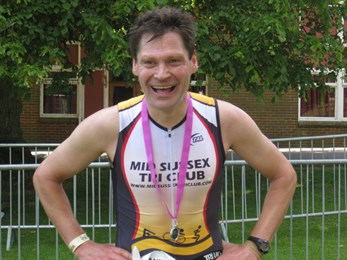 The BAR (Best All Rounder) competition returns for 2018 to test the metal of club members against a gruelling series of local events.
Competition scoring
The competition awards consistency, the details of the scoring are:
The fastest MSTC man and lady get 10 points, 2nd fastest 9 points, 3rd - 8 points etc. If more than 10 compete then every competitor gets 1 point once the first 9 have been awarded.
In this competition all the races count - and the winners are the male and female athletes with the highest cumulative scores. In the past the winners have tended to be the most consistent athletes.
Races
Below are the races that will contribute to this year's BAR:
Short BAR
MSTC Duathlon, Sprint distance 5k/20k/2.5k, 6th May
MSTC Charity Swim, 1.5Km swim, Saturday 11th August (TBC)
MSTC Triathlon Festival, Olympic Tri, Sunday 26th August
10m Cycling

TT G10/87 Eastbourne Rovers 10

, Date 8th September
Brooks 10k Brighton Run, November 18th
Long BAR
MSTC Duathlon, Standard distance, 10k/40k/5k, 6th May
50m Cycling TT East Sussex CA G50/90, June 17th
MSTC Charity Swim, 5Km swim, Saturday 11th August (TBC)
MSTC Triathlon Festival, Middle Distance Tri, Sunday 26th August
Sussex 1/2 Marathon, 7th October
Best Athlete
Glory awaits the top 3 athletes in the Short and Long BAR competitions.
Think you can do better than last years winners?

If you have any questions, don't hesitate to ask Steven Alden. Let the competition begin...
Results