Race Entry
To enter please complete the form below and click "Proceed to payment".
Your entry will only be confirmed when we have received your payment and your name has been entered into the 'Entries so far' list. Please alow upto 48 hours for this.
Want to know more about the Aquabike then click here
This years Race will be on Sunday 10th June 2018
This years course familiarisation day has been cancelled due to road works, and are keeping checks on the work schedules which are due to be completed prior to the event.
For the latest race updates check out our Community page on Facebook.
MyTriathlonBuddy training App - Free Download!
Does the prospect of training for a triathlon seem overwhelming?
Or would you like to beat your time from last year?
MyTriathlonBuddy to the rescue! The app is free to use with a great 12 week sprint triathlon training plan. Apple devices are currently supported, you can get it from the iTunes store here:
Entry Fees:
BTF Members £37.00
Non-BTF Members £40.00
The Aquabike and Triathlon fees are the same.
***If you are using a PayPal account that is not linked to you can you please email me or use the contact page and let me know so I can match that payment to your entry.
Confidentiality is important to us so the personal information you provide will remain confidential and will not be sold or distributed beyond our control.
Impairments / special request
We are a fully inclusive club and will try our best to make sure you have the best race possible so if you have any impairments or special request please get in touch with me via email letting me know your needs.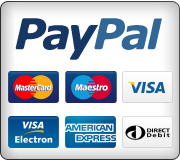 If you would prefer to pay by cheque please continue to enter all your details and click proceed to payment, this way we have your details and entry.
Please mark your payment with the athletes name entered and a contact number and make it payable to "Mid Sussex Triathlon Club" and send it to:
MST Race Entries
7 College Lane
Hurstpierpoint
West Sussex
BN6 9AB